Goodbye, Grandma
A sad post today, I'm afraid.
As much as I love China, the only downside to this wonderful country is the sheer distance from England. If something happens in Blighty, it's extremely difficult to return home. Unfortunately, such a situation happened with my Grandma, Freda Southall, who I was unable to be with when she passed away on September 21st, the day before her 77th birthday.
Her funeral was was the reason behind my recent break back to England.
Rather than concentrate on the sad emotions that follow her sudden passing, I feel it is instead nicer to focus on some of the special memories I have of my lovely Nana, the wonderful woman who bought me a Disney video every Christmas until I was fourteen-years-old and probably would have last year if I hadn't told her I was getting a bit old for them.
I think my love of all things vintage stems from my grandparents, who, as a child I remember enough Murano glass and vintage 1960s mass-produced prints to fill a car boot sale. I always remember her Shabner print hanging above the stairs that I absolutely adored. My grandma also introduced me to the concept of kitsch, by making me watch Wonder Woman with her every Sunday morning when it re-ran on cable television – back in the day when cable television was still a luxury and most people made do with four TV channels.
My grandma is perhaps one of the reasons why I enjoy story-telling – and writing on my blog – so much. She was the kind of lady that would spend fifteen minutes telling you a story that somebody else could tell you in two, but she would sidetrack with other titbits of knowledge and wisdom along the way before reaching her eventual point.
As good as she was at story-telling, listening was not one of her strong points. She would often fall asleep during conversations and re-join the chatter twenty minutes later talking about the same thing as when she fell asleep - when everyone else moved on from that about eighteen minutes prior. Watching a film was even worse; I remember once trying to watch Profondo Rosso with her (an admittedly odd choice) – the normal running time of which is about two hours. Around three hours later, we were just coming into the last reel as I had to keep rewinding the tape.
The term power-nap was probably invented for her.
Like all grandmas everywhere, she had that very distinct aroma - when she gave you one of her big grandma hugs, the kind you got when you just arrived or were going home, you could bank on spending the rest of the day smelling of Estee Lauder with a smattering of pastel pink kiss marks all over your face. My poor cousin, who wore glasses as we were growing up, probably lost a few sets of frames due to our vice-gripping, face-hugging Grandma.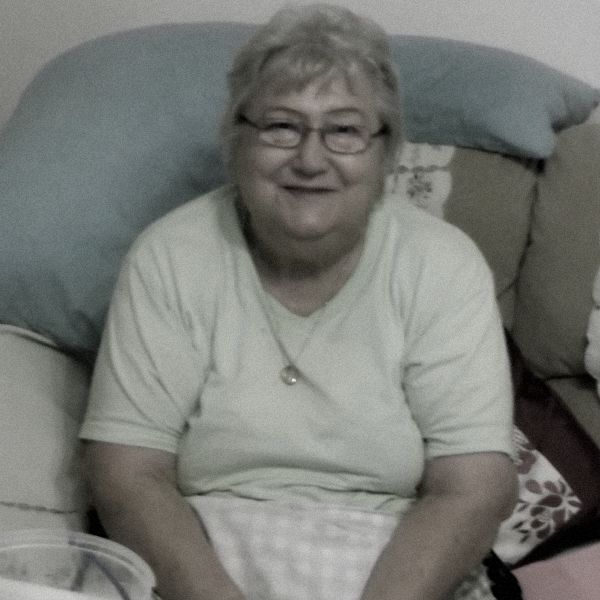 My Grandma lost her leg in the 1990s due to complications from heart surgery. Even after that terrible event, which must be literally crushing for anyone it happens to, she always had a smile for her grandchildren and her big grin whenever you went to visit her. Her strong will was best summed up by the vicar who gave the service at her funeral - she really was a tough old bird.
Sometimes, even though I adore living here in China, I wonder if I have chosen the right life path, as whilst I am here, I am missing out on precious family moments that can't be re-captured later; such as spending more time with my lovely Nana. That said, I know she was proud of me for achieving what I have here, and that wherever she is now, she'll be looking down on me - when she isn't betting on the horses.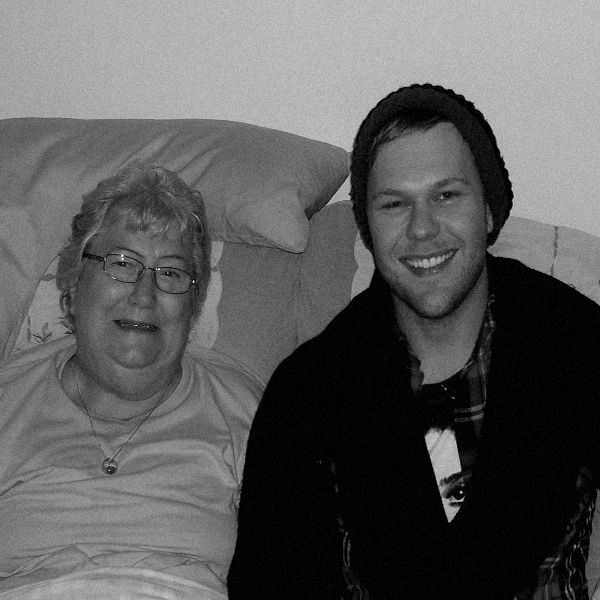 Goodbye, Nanny. I will miss you so much; you rest in peace now. If you see Gemar wherever you are now, please don't make him watch too much Wonder Woman with you.